Bathampton Methodist Church would like
to invite you to come, see and share the story of Easter with us.
In this leaflet are some of the images that are associated with the story told at Easter and can be seen in our garden. Alongside these are passages from the Bible that may help you reflect on the story.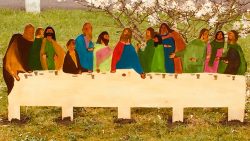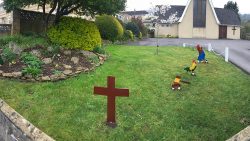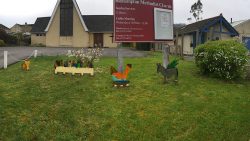 The Last Supper

19 So the disciples did as Jesus had directed them, and they prepared the Passover meal. 20 When it was evening, he took his place with the twelve;21 and while they were eating, he said, "Truly I tell you, one of you will betray me." 22 And they became greatly distressed and began to say to him one after another, "Surely not I, Lord?" Matthew 26:19-22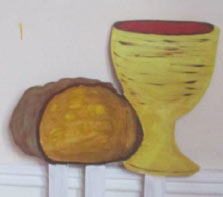 The Bread and the Wine 26 While they were eating, Jesus took a loaf of bread, and after blessing it he broke it, gave it to the disciples, and said, "Take, eat; this is my body." 27 Then he took a cup, and after giving thanks he gave it to them, saying, "Drink from it, all of you; 28 for this is my blood of the covenant, which is poured out for many for the forgiveness of sins. Matthew 26: 26-29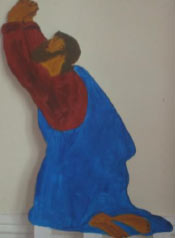 Praying in the Garden of Gethsamane 36 Then Jesus went with them to a place called Gethsemane; and he said to his disciples, "Sit here while I go over there and pray." 39 And going a little farther, he threw himself on the ground and prayed, "My Father, if it is possible, let this cup pass from me; yet not what I want but what you want." Matthew 26:19-22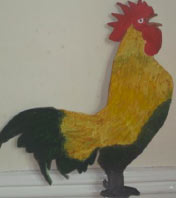 The Cockrel Crows 73 After a little while the bystanders came up and said to Peter, "Certainly you are also one of them, for your accent betrays you." 74 Then he began to curse, and he swore an oath, "I do not know the man!" At that moment the cock crowed. 75 Then Peter remembered what Jesus had said: "Before the cock crows, you will deny me three times." And he went out and wept bitterly. Matthew 26:73-75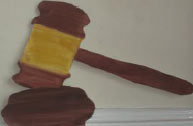 Jesus is Sentenced When morning came, all the chief priests and the elders of the people conferred together against Jesus in order to bring about his death. 2 They bound him, led him away, and handed him over to Pilate the governor. 22 Pilate said to them, "Then what should I do with Jesus who is called the Messiah?" All of them said, "Let him be crucified!" 23 Then he asked, "Why, what evil has he done?" But they shouted all the more, "Let him be crucified!"
Matthew 27:1-2, 22-23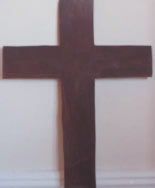 The Cross 31 After mocking him, they stripped him of the robe and put his own clothes on him. Then they led him away to crucify him.46 And about three o'clock Jesus cried with a loud voice, "My God, my God, why have you forsaken me?" 50 Then Jesus cried again with a loud voice and breathed his last. 54 Now when the centurion and those with him, saw what took place, they were terrified and said, "Truly this man was God's Son!" Matthew 27: 31, 46, 50, 54
At Bathampton Methodist Church we seek to place the love of God, the teaching of Jesus and the guidance of the Holy Spirit at the centre of our lives and our worship. Our services are held at 11.00am every Sunday morning, led by our own minister, other ordained ministers or local preachers. We have a family service on the first Sunday of the month, all are welcome. We also have;
Emmaus Bible Study- 2:30pm-4pm, 1st and 3rd Tuesdays of the month
Coffee Mornings- Every Wednesday 10:00am-12pm
Smile and Sing pre-school and parent group- 10am-12pm, Friday's in term time